Post-Race Recovery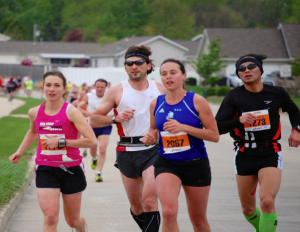 You did it – Congratulations!
Continue in your recovery process by joining Lisa Haake for a Post-Race Recovery class on Sunday, April 27, 11:00 am – 12:30 pm.
Props and techniques to increase circulation, flush out toxins and soothe tired, sore muscles will make up the bulk of this class, completed by a long, restorative rest and some healthy snacks afterwards.
You deserve it!
$15.00. No pre-registration. 20 person maximum.